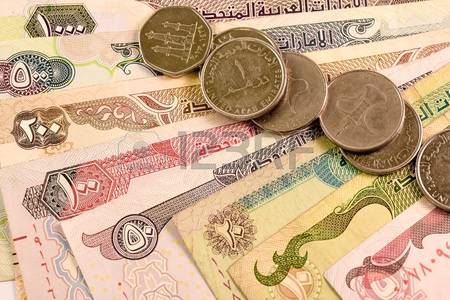 Posted by admin
On January 23, 2016
0 Comments
Dubai Mortgage Calculator, Home Finance Dubai, home loan in uae, Home Loan UAE, home loans, home loans in uae, mortgage broker, Mortgage Calculator Dubai, mortgage consultant, mortgage in uae, personal loan in uae, Professional-Mortgage-Brokers
Act soon, interest rates on bank loans in UAE to rise
UAE interest rates are expected to rise, mirroring US policy

If you are opting for a loan, then this is the right time for it as interest rates in the UAE are expected to rise. The US Federal Reserve is likely to raise rates further to tighten its monetary policy and the UAE Central Bank will have to follow suit because the dirham is pegged to the dollar, analysts said.
"The current central bank rate is 1.5 per cent, which has increased from 1.0 per cent since the start of 2017, in line with the tightening monetary policy adopted by the Fed. The rates are expected to rise further during the next 15 months as the Fed will continue to tighten its monetary policy to cool off growth. However, the pace of tightening is likely to be more gradual than earlier expected as inflation remains subdued, nevertheless Fed will adopt a more cautious approach going forward," said Akber Naqvi, executive director and head of Asset Management at Al Masah Capital.
Naqvi said the Fed is expected to raise interest rates by another 50 to 75 bps by the end of 2018, which is likely to be followed by the UAE Central Bank.
Anita Yadav, head of Fixed Income Research, senior director, Emirates NBD, wholesale banking, said the UAE interest rates on corporate loans are generally at a margin over 3-month Emirates Interbank offer rate (Eibor) which is at 1.55 per cent. This has risen from 1.22 per cent at the same time last year and is expected to rise to over 2 per cent in the next 12 months.
Given the dirham's peg to the dollar, interest rates in the local market tend to follow the same trend as the rate hikes in the US albeit with slight variations.
"We expect US Federal Reserve to hike interest rates once in December this year followed by two to three hikes of 25bps each next year. Translating this into dirham space, we expect three-month Eibor to reach about 2.25 per cent by December 2018," she added.
According to MR Raghu, managing director, Marmore Mena Intelligence, the 3-month Eibor is at 1.5 per cent. As the UAE dirham is pegged to the US dollar, the UAE Central Bank generally follows the path of the Fed. The UAE has hiked interest rates twice this year in response to increase in key interest in the US. With US economy stabilising, it is anticipated that Fed might increase interest rates by 0.5 per cent to 1 per cent in the next 1 year. Hence, interest rates in UAE can also be expected to rise in 2018.
The UAE Central Bank's survey released recently showed that demand for business credit and personal loans in the country increased marginally in the July-September quarter, and a moderate increase is expected in the current quarter.
According to respondents, demand for business credit has increased moderately in the third quarter. While 41.5 per cent of respondents reported no change, 35.5 per cent reported an increase in demand, and 22.9 per cent reported a decrease in demand.
According to the UAE Central Bank's data for September 2017, the gross credit to individuals grew month-on-month by 0.7 per cent to Dh335.1 billion. But it dropped 3.1 per cent year-on-year from Dh345.8 billion.
Go for fixed rates
Given that the rates are expected to rise in the next 15 months, Al Masah Capital's Navqi advised that it would be an opportune time for the residents to capitalise on the low interest rate environment to meet their financing needs, either through refinancing or by locking in current rates.
"Fixed rate loans would make sense in the current environment, especially when rates are expected to rise in the next 15 months. However, for mortgage loans, the flexi-term loans can be beneficial with fixed rate duration as the term of such loans are long term in nature," he added.
Raghu advised that given the expectations that interest rates are bound to increase, residents can consider obtaining loans at a lower rate now, before Fed or the UAE central bank's next monetary policy review.
"As interest rates in the UAE are expected to increase in the next two to three years, for loans with shorter tenure – less than 3 years – it is advisable that the residents opt for a fixed rate. In the long term, interest rates largely depend on the turnout of macroeconomic events, fiscal and monetary policy in the UAE and Fed's decision regarding the interest rates in the US. Hence, it is advisable to opt for floating rate, as individuals can benefit if interest rates go down," Raghu added.
Emirates NBD's Anita Yadav noted that current interest rates are low compared with those prevailing in the previous decade and borrowing has become easier. "Though personally I am averse to leveraging depreciating assets such as cars, taking mortgage to buy real estate assets that generate yield of over 5-6 per cent appears financially a viable option."
Why people take loans?
According to Naqvi, the two most common reasons for personal loans are housing and school fees, which also account for a large chunk of personal income spending in the UAE.
Hence, expatriates prefer to avail personal loans to finance these to smoothen out the payment period. Other issues like medical emergencies, one-off events like marriages, vacations and/or unforeseen family financial difficulties can also lead to people seeking out personal loans. Even though banks are becoming more stringent in terms of loan requirements, as a general rule people should limit their monthly debt payments to 30-35 per cent of monthly income especially if they are looking to build a nest egg, he added.
According to Marmore Mena Intelligence's Raghu, expatriates from countries such as India and Pakistan obtain personal loans from the UAE to reinvest in real estate or equities in their home country. Interest rate differential and currency depreciation between the UAE and India/Pakistan is the impetus for expatriates to obtain personal loans from UAE banks.
Source: Khaleejtimes.com